Home Staging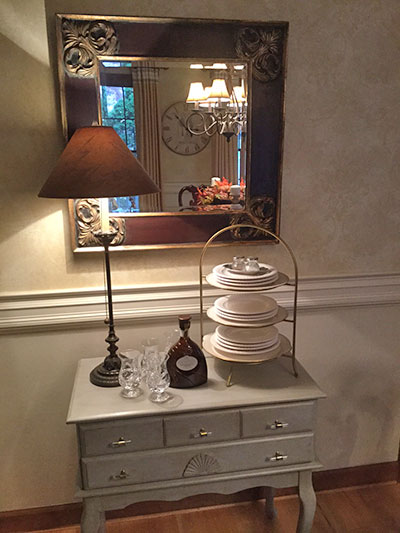 For when you're Staying Put
Shop your house first – Redesign your room with things you already have
Sometimes moving your TV from one wall to another or adding a piece of furniture will throw off the look or feel of your room. Before you set out to buy something new to address this design dilemna, let me help you shop your house first. Working with pieces that you already have, grouped in a new way, can often bring a room back into balance, or at least define additional pieces that are needed. Rearranging your furniture, artwork and accessories can bring your comfortable room back again.
For when you're Selling
Make your home universally appealing –
Home Staging is the process of streamlining your home interiors and exteriors to make them universally appealing to home buyers. It is usually accomplished by rearranging furniture, artwork and accessories to complement the size, function and features of each space.
Home staging results in highlighting your home's advantages. This allows buyers to see the full potential of your property without having to use their imagination. Leaving your home in "as is" condition will help sell the competition. Today's buyers have high expectations and staging insures your home will show at its very best. Staging has been proven to better the selling process, as well as help the sellers receive more money for their home. Call for an appointment and let me help you get top dollar for your property.
Whether you've decided to sell or stay put I'm here to work with you. Call for an appointment today at 860-712-2749 or email me at achangeofsceneryjc@gmail.com!